Warum in Cape Coral, Florida eine Immobilie kaufen?
Die Gründe sind vielfältig. Manch Einer fasst nach diversen Urlauben in Cape Coral diesen Entschluss um sich einen Lebenstraum zu verwirklichen. Investmenttechnische Überlegungen können ebenfalls zum Erwerb einer Immobilie als Ferienhaus in Cape Coral, Florida führen. Beide Wege oder Überlegungen zielen darauf ab, das Kapital gewinnbringend oder werterhaltend zu investieren.
Cape Coral erfüllt als Standort einige wesentliche Grundvoraussetzungen:
Niedrige Arbeitslosenrate
Hoher Zuwachs an Arbeitsplätzen
Überdurchschnittlicher Zuzug an neuen Einwohnern
Moderate Immobilienpreise in Relation zu den Löhnen
Abnehmendes Immobilienangebot bei hoher Nachfrage
Attraktiver Standort – Freizeitmöglichkeiten, viele Sonnentage, Strand, Schulen, Universitäten etc. –
Niedrige Kriminalitätsrate
Hohe Nachfrage als internationale Urlaubsregion
Cape Coral expandiert enorm und ist laut Forbes Magazin die am schnellsten wachsende Stadt in den gesamten USA!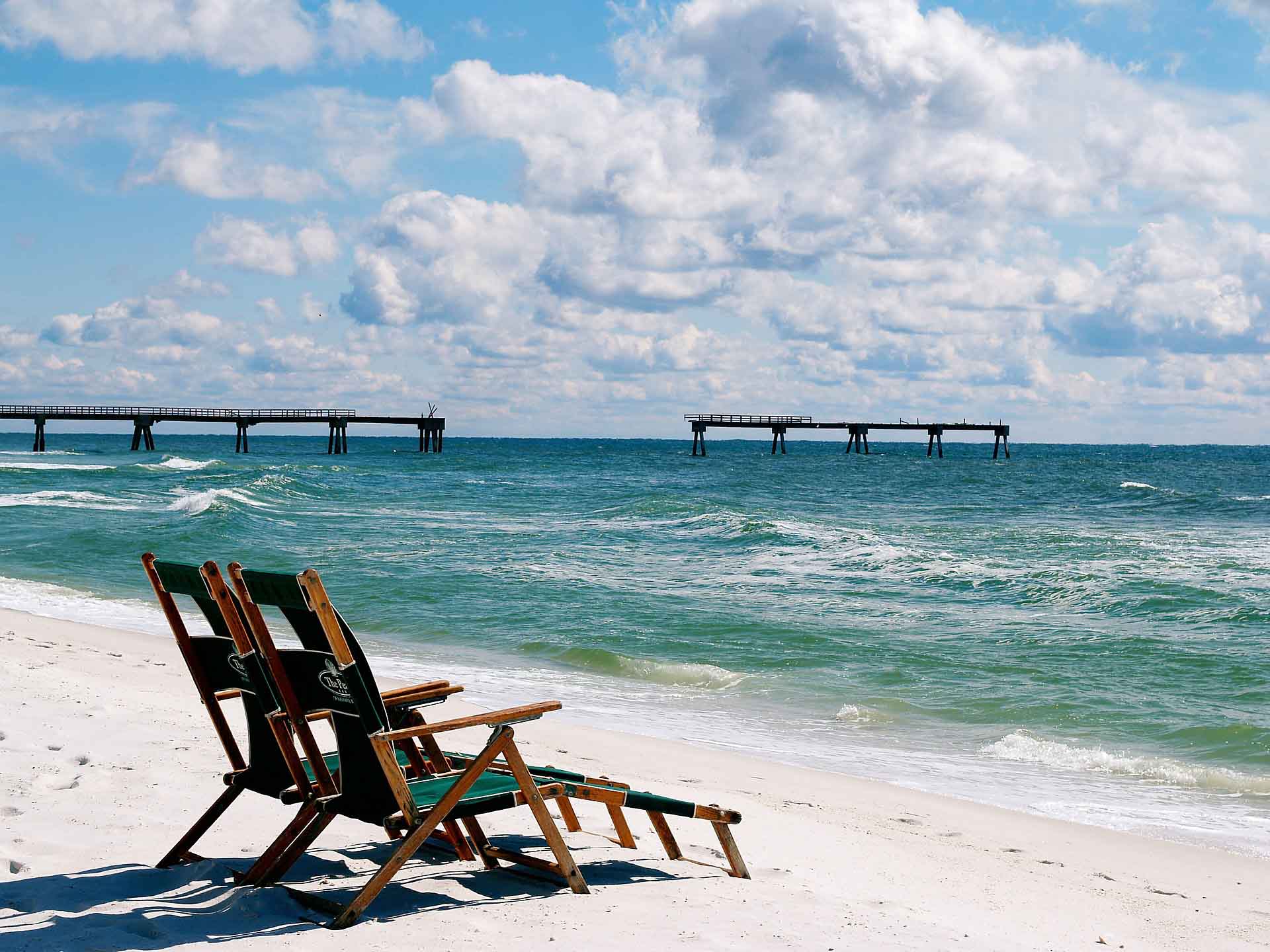 Begründet in:
einem ungebrochenen Zuzug von neuen Einwohnern
einer überdurchschnittlichen Mehrung von Arbeitsplätzen – Cape Coral ist in den USA mit großem Abstand der Spitzenreiter in der Schaffung neuer Arbeitsplätze –
erschwinglichen Immobilienpreisen
riesigen, ausbaufähigen Stadtflächen
einem traumhaften Klima
einem hohen Freizeitwert
der unmittelbaren Nähe von Traumstränden direkt vor der Haustüre – die Strände von Sanibel Island zählen zu den schönsten weltweit –
Die Einwohnerzahl ist in den letzten Jahren stetig angestiegen, durchschnittlich um 2,9% pro Jahr. Im Jahr 2017 war Cape Coral die Stadt mit dem drittgrößten Einwohnerwachstum in den gesamten USA. In 2018 hatte Cape Coral bereits 175,000 Einwohner und soll im Endausbaustadium die Heimat für 400,000 Bewohner sein. Cape Coral hat also noch einen sehr großen Wachstumsschub vor sich. Es sind erst 47% der zur Verfügung stehenden Wohn- und Gewerbeflächen bebaut! Es stehen noch 16,834 Hektar für Bebauung zur Verfügung. Die Steigerungsrate bei Neubauten betrug in den letzten 5 Jahren 7,1% pro Jahr und das Bruttosozialprodukt stieg um 5,2% (Stand aus 2018).
Kaufinteressenten und Kapitalanleger stellen sich gleichermaßen die Frage:
Bestandsimmobilie oder Neubau, was ist die bessere oder lukrativere Wahl?
Die Antwort ist nicht ganz einfach…
Bestandsimmobilie oder Neubau, was ist die bessere oder lukrativere Wahl?
In oder während der Immobilienkrise war sicherlich die erste Wahl eine Bestandsimmobilie neueren Baujahres in Cape Coral zu kaufen. Der Immobilienmarkt hat sich aber inzwischen deutlichst erholt und Eigentümer wissen sehr genau, was ihre Immobilie derzeit wert ist. Die Auswahl an hochwertigen Immobilien in guten Lagen ist zudem mittlerweile begrenzt und ein Eigentümer selten unter Verkaufsdruck. Wann macht also der Erwerb einer Bestandsimmobilie Sinn?
Was kosten Grundstücke in den entsprechenden und begehrten Lagen? In Trockenlagen von Cape Coral -also nicht an einem der vielen Frischwasserkanäle oder Gulf Access Kanäle kostet ein Grundstück in ordentlicher Lage zwischen US$ 15,000 und US$ 30,000. Grundstücke an einem der vielen Frischwasserkanäle gelegen kosten zwischen US$ 30,000 und US$ 60,000. Baugrundstücke in Wasserlage mit Bootszugang zum Golf von Mexiko kosten derzeit zwischen US$ 150,000 und US$ 300,000. Hier ist die Lage des Grundstücks und die Länge des Bootsweg zum Golf entscheidend für den Preis. Die absoluten Top-Lagen direkt am River in Cape Coral gelegen kosten ab US$ 600,000 und aufwärts.
Für einen soliden Neubau einer 3 Bedroom/2 Bathroom Villa in Cape Coral incl. Pool sollte man US$ 300,000 bis US$ 350,000 veranschlagen. Für insgesamt US$ 350,000 bis US$ 400,000 erhält man dann allerdings auch einen Neubau in guter Lage mit schönem Pool und Frischwasserkanal. Die Kosten für Neubau mit Pool an einem der Gulf Access Kanäle gelegen sollten mit US$ 550,000 bis US$ 600,000 kalkuliert werden.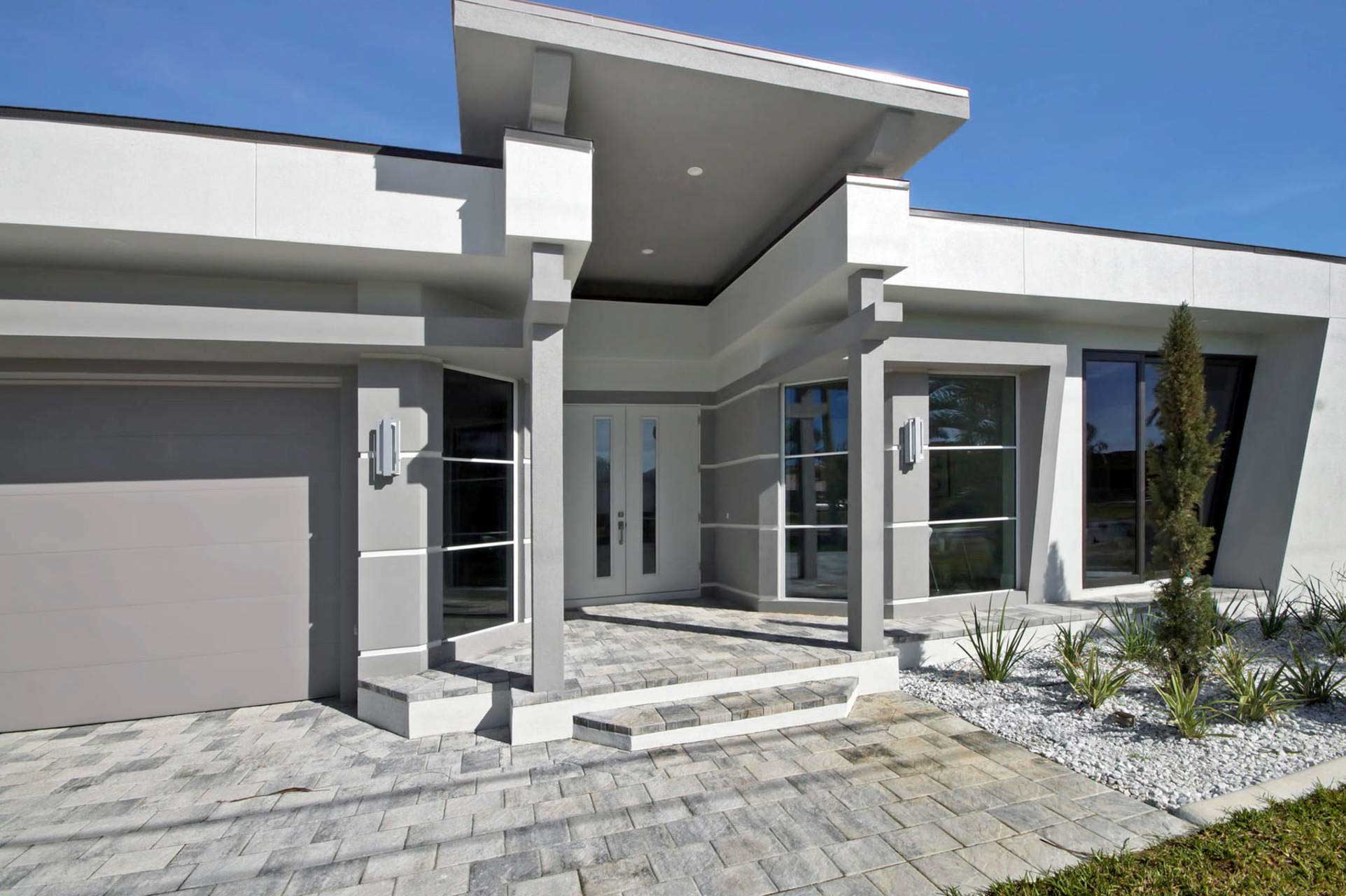 Für den Neubau in Cape Coral sind keine Grenzen gesetzt, es gibt die unterschiedlichsten und vielfältigsten Stilformen. Romantisch, sehr modern bis hin zum puren Luxus. Hier kommt Jeder auf seine Kosten.
Bestandsimmobilie und Neubau – in ähnlicher Lage – sollten sich preislich deutlich unterscheiden. Bei einer älteren Bestandsimmobilie müssen anstehende Reparaturen und Verschleiß einkalkuliert werden und persönliche Kompromisse hinsichtlich Raumaufteilung, Gestaltung und Ausstattung gemacht werden. Eine qualitativ gute Bestandsimmobilie in interessanter Lage kostet beispielsweise um die US$ 500,000.
Man müsste in vergleichbarer Lage für ein Grundstück mind. $300,000 bezahlen. Damit ist die Bestandsimmobilie eine klare Option, da ein entsprechender Neubau in dieser Lage inklusive Grundstück bei ca. $650,000 liegen würde. Bei diesem Beispiel würden größere Aufwendungen für einen Sanierungsstau bei der Bestandsimmobilie keine größere Rolle spielen.
Das Investment lohnt sich!
Ein Neubau besitzt aber zweifellos klare Vorteile gegenüber der Bestandsimmobilie
Überschaubare Mehrkosten
Individuelle Gestaltung und Raumaufteilung
Ausführung nach aktuellen, modernen Baustandards
Energieeffiziente, wärmegedämmte Bauweise und energiesparende Haustechnik
Garantie auf die Bauleistung
Mittelfristig keine außerplanmäßigen Reparaturkosten
Niedrigere Versicherungsprämien
Sehr gute Marktchancen im Falle des Wiederverkaufs oder der Vermietung
Neubau in durchschnittlicher Lage oder Bestandsimmobilie in guter bis sehr guter Lage?
Investmenttechnisch entwickelt sich die Bestandsimmobilie in guter bis sehr guter Lage mittel- und langfristig preislich sicherlich besser als ein Neubau in durchschnittlicher Lage. Die Grundstückspreise der Lagen werden sich langfristig unterschiedlich entwickeln.
Gute und sehr gute Lagen sind nur eingeschränkt verfügbar und vermehren sich nicht mehr. Die Preise dieser Lagen werden sich also auf längere Sicht positiver entwickeln als Grundstücke in durchschnittlichen Lagen. Berücksichtigt man allerdings die Chancen der Ferienvermietung einer Cape Coral Immobilie an Feriengäste, so ist die Nachfrage nach Ferienhäusern in Cape Coral mit Bootszugang zum Golf von Mexiko besonders groß und Gäste bevorzugen einen kurzen Bootsweg in den Golf. Auch bei Ferienhäusern in Nichtwasserlagen schätzt der Gast die Lage in Nähe zum Fluss und zum Golf von Mexiko. Diese Gäste möchten einfach gerne in der Nähe des Wassers sein und in einem neuen und hochwertigen Haus wohnen.
Wo sollte man in Cape Coral kaufen?
Das Straßensystem oder der Aufbau von Cape Coral ist übersichtlich gestaltet. Alle Avenues, Boulevards, Courts und Places verlaufen von Nord nach Süd. Lanes, Parkways, Streets und Terraces verlaufen von Ost nach West.
Neben dem sehr beliebten Südwesten der Stadt hat das Gebiet um den alten Yacht Club im Südosten zunehmend an Bedeutung gewonnen. Hier spielt die Nähe zu "Downtown Cape Coral" sicher eine große Rolle. Das Angebot an Bestandsimmobilien in dieser Location ist bereits knapp und unbebaute Grundstücke selten.
Die begehrten Wohngegenden von Cape Coral sind der alte Yachthafen im Südosten der Stadt ( 50er, 60er Jahre). Cape Coral ist von hier aus entstanden und erbaut worden: Die Goldküste östlich des Del Prado Boulevards und der Südwesten zwischen Pelican Boulevard, Chiquita Boulevard und südlich des El Dorado Parkway mit modernen Bauten ab den 90er Jahren. Zu den exklusivsten Wohngegenden zählt der Südwesten um die Yachthäfen Cape Harbour und Tarpon Point Marina ("Rosegarden Area").
Auch der Nordosten und Nordwesten Cape Corals werden zügig ausgebaut. Diese Gebiete sind teilweise noch nicht an das öffentliche Ver- und Entsorgungssystem angeschlossen bzw. werden gegenwärtig angeschlossen. Auch hier gibt es Kanäle mit "Gulf Access", jedoch stellen Brücken und Boothebeanlagen gewisse Engpässe an verkehrsreichen Tagen dar.
Zufriedene Kunden und glückliche Gäste meinen:
Wir sind gleich doppelt zufrieden. Während unserem Aufenthalt in der wunderschönen Villa Gretchen haben wir, mit Iras kompetenter Unterstützung, ein schönes Grundstück am Wasser mit Südausrichtung gefunden. Der Preis war wirklich gut. Wir spielen mit dem Gedanken uns noch ein weiteres Grundstück zuzulegen.
Christian A.
Detmold, Germany
A friend of mine recommended Ira and Harold to us when we were looking for a vacation home in Cape Coral. Perfect! We had a great time at the Villa Gretchen. The home was very nice and met all our needs. And, we are looking forward to returning next year to the T-Bird.
Jimbo
Milwaukee, Wisconsin
It's always a pleasure doin' business with you
Erik F.
Cape Coral, Florida
Satisfaction guaranteed!
I have done business with Ira three times and would do it a fourth time.
She finds exactly what I'm looking for my retirement.
Norm G.
Clinton, New Jersey
Das war ein SUPER Urlaub in einem SUPER Haus.
Es hat uns in 3 Wochen an nichts gefehlt und Ira und Harald sind hervorragende Gastgeber. Sehr zu empfehlen.
Wir kommen wieder.
Olaf B. und Familie
Köln, Germany
Beautiful Villa and excellent hosts. We´ll be back soon. Thank you so much!
Robert V.
Toronto, Canada
Christmas 2020, we had a wonderful and relaxing stay at Villa Gretchen…even caught several fish out of the canal…saw the family of turtles and other…we will be back!!!
The Haggerty's
Ira & Harold, thank you for having our family create unforgettable memories during these crazy Covid times…what a year! During our stay here, our family was able to explore Sanibel, visit Fort Myers Beach, and navigate Florida waters by boat! The best part of our stay, was soaking up sun rays and enjoy the pool. We appreciate you both for letting us stay in your beautiful home! We truly hope to return next year!
Best wishes and stay safe!
The Guzera Family
Dear Ira & Harold, thank you for sharing your lovely home with us. We've truly enjoyed our stay and look forward to returning soon! All the best!
Donnie and Michelle
Dear Ira & Harold, we would love to thank you so much for sharing your wonderful and lovely vacation house with us. It was amazing and we really enjoyed it, we will be back for sure next year, appreciate your effort and kindness to make it much easier for us to spend unforgotten vacation with awesome memories. All best wishes!
Linda Wad
Beautiful Home! A place to relax, refresh + renew! 🙂 We love the location of the home. It's close to all the shops and beaches. Harald + Ira are very sweet kind people. We are already looking forward to our return vacation to the perfect Villa T.
Hostess with the mostess
Thank you!
Mike & Teresa Schultz
Minnesota
Thank you for the opportunity to vacation in your beautiful rental home. Tonnie was respectful & responsive & our daughter sure loved meeting your dog! Your home was bright & clean & had most anything we would want tight here. We used the pool a few times, enjoyed the lanai for reading, loved the proximity to shopping in restaurants & your cape Coral location allowed us to travel back & forth to Fort Myers beach easily… As well as take a couple other excursions to Naples & Sanibel/Captiva. We really enjoyed our time together as a family and we are grateful for you & your home!
The Olsons – Kent, Laura, Katie, Matty
The Alexander family had an awesomely amazing time here at Blue Chair Bay! The friendlyness of the people in this area really gives this house a good vibe. The happiness can be felt and seen in all the wonderful splashes of color and art. It makes for a pleasant and peaceful stay. Thank you for the extra effort to make this house a home away from home. May this house always be blessed!
The Alexanders
Thanks to Ira, we found our dream home within just a week
Highly recommended service
Don & Dietrie H.
Dear Harald + Ira,
We want to thank you for sharing your beautiful home with us and for becoming great friends. We were able to relax and soak up the sun at the beautiful pool. We hate to leave but look forward to returning next year!
P.S. We miss you already!
Roger + Cathy
Dear Harald and Ira,
Thank you for our stay at Blue Chair Bay! It's been a wonderful experience. Your place was more than we expected and we absolutely loved the decor you chose. From the beginning you made us feel welcome and at home. Between you, Jennie and John all of our needs were taken care of. We enjoyed our afternoons in the pool, shopping, day trips and our time with old and new friends… You are truly amazing people and we were fortunate to have the opportunity to stay at Blue Chair Bay. We look forward to next year.
Mike + Cherie
Another day in paradise!
A great get-a-way from the Wisconsin cold. The Villa T-Bird worked out perfect. We again enjoyed the nice canal wiew and perfect sunset for cocktails! Our host Ira + Harald are the best and have become great friends. We will be back for years to come! We are looking forward to sharing more birddog whiskey and lime Bud-Light!
Jim + Jaye + Allison Bonini
Ira and Harald,
Thank you so much for allowing us the honor of staying in + enjoying Villa Gretchen. We absolutely loved everything about the home-away from home-vibe. You stocked the home with, literally, all of the basic necessities + then some! I've done my fair share of traveling and this is by far one of the best places we have stayed. We are beyond grateful.
Ashley, Josh + Kids
Ohio
What a beautiful new construction home. We loved the home and layout of bedrooms. The highlight was the outdoor living and pool. Our hosts were very accomodating.
Dave + family
Midwest
We loved our week away from the cold and grey of WI! Beautiful home and loved the layout. Great pool and our 14mo old loved it. Enjoyed being close to the Yacht Club. Thank you for putting up the safety fence and providing a high chair and crib – Much less for ur to worry about. Thank you!
B Family
Milwaukee, WI
My family and I had a great time at Villa Blue Chair Bay. We visited a new beach every day. The house is beautiful and spacious and the pool was great after spending a long day at the beach. Ira and Harald were so accommodating and the house was setup and furnished perfectly.
Philip Bergmann
We have totally enjoyed our stay at this villa! It was such a great location and well equipped! We appreciate the opportunity and will be back!
Gotwaldt
Oklahoma
We had a wonderful stay at Villa T-Bird!! Great place to getaway and relax. The sunsets were so beautiful. Thanks!
Tatiana
What a pleasure to stay in such a beautiful place! Had a great stay in Cape Coral and was always so happy to arrive back here each stay! Thank you for sharing!
SB
We enjoyed your beautiful home! We felt Gods presence in awe of the beauty from the inside out during our stay! God bless
The Tschudys
Georgia
Thank you for sharing your home with us! We had a wonderful relaxing time!
The Elide Family
We had an amazing time in this breathtaking home! It was an amazing stay, it was so relaxing and a great oppotunity to unplug from life for a little bit! We definitely plan on coming back! There is nothing to not love about this home! Quiet neighbourhood close to lots of shopping & good food, and to top it off we were able to relax in the pool while watching the beautiful florida sunset!
Thank you for an amazing Get away!
Lori & Gavin
Ira & Harald, what a great home! Very well equipped and comfortable. We had a wonderful stay – though it rained every day. Wellcome to SW Florida in June. Karen was able to really relax. We would like to stay again on our next trip south. Thanks very much for sharing your home!
Dave & Karen
Richmond, VA.
From me and my familiy we had a great time. We need it to unplug from the regular day to day life and we did. The house was spotless. We enjoyed the stay and we will surely come back!
Daymara Family
We enjoyed our time in this beautiful home. We used the pool every day. We appreciate your hospitality. Our favorite places: Sanibel Island, Captiva Island, Ft. Myers, Naples. Places to eath: Fresh Catch Bistro.
Weather's Clan
We absolutely LOVED this home. We used the pool everyday even w/ Elsa! Your hospitality was amazing. We had a great relaxing time here in Florida! We will be back.
Favorite Place: Ft Myers
Favorite Adventure: Adventures in Paradise, Shelling + Lunch Cruise
Favorite Place to Eat: The Lighthouse Rest.
The Keence's
We enjoyed our time in this beautiful house and that wonderful pool with that view. The neighbourhood was very nice and quiet!
The Captiva Beach was the best.
Thx Mrs Ira for your gentleness!
Dominguez
We loved staying in here in Cape Coral. The memories we made here are unforgetable. It was nice to get away from all the covid craziness and relax. We had an amazing time in Sansibel Island. From basking in the sun, collecting shells, swimming in the pool and ocean, watching the sunset and biking around were all very fun and enjoyable. We would love to come here again, next time bringing the whole family! As much as we hate to leave, we still had a wonderful time. We wish you all the best!
Until the next time!
Zak Family
We loved our week away from home, thanks for sharing your home with us. The house is perfect and very clean. My daughter was really happy and enjoyed the pool al days. We had an amazing week!
Thank you, we plan to come back soon.
Hanjeisi
The place felt very cozy. The pool was very fun, we swam in it almost every day. Our family also had lots of fun in the game room. We had a very good time here. Our stay will not be forgotten.
Gashi Family
Dear Harald and Ira,
Thank you so much for our stay at Blue Chair Bay! We had such a great time. The pool is wonderful and the grill. We enjoyed movies together as a family. You're really wonderful hosts – from accomodating early arrival to extending our stay. Such an easy-to-accomodate attitude.
Thank you again for a wonderful time.
Allon, Oeryl, Yordana, Gabi and Koby
Loved this home! So relaxing & peaceful. We used the pool everyday!
Thanks for everything, we`ll be back!
Tony & Gigi
Ira & Harald,
Outstanding!
Superschönes Haus mit einer durchdachten Ausstattung.
Vielen Dank für den kurzen aber sehr schönen Aufenthalt.
Bis zum Januar-Februar
Karsten
Dear Ira and Harald,
We had a wonderful time at Villa Gretchen, You are great hosts. You were very accommodating to our needs and requests. Thank you for everything.
Look forward to returning soon.
Gulgun, Nehir & Nesat Akdag
Toronto & New York City
Dear Ira and Harald,
Thank you for sharing Villa Gretchen with us. We enjoyed every moment spent here. The house is beautiful and we found everything we needed. We had a really great time with our kids visiting places like Sanibel, Captiva, and Fort Myers.
We hope to be back very soon!
The Peysere family
Boston
We really loved this home and enjoyed the pool a lot! Played a lot of 8ball and made great memories. Lovely home and area and would love to come again!
Romanowski
Harald and Ira,
Please know how much we`ve enjoyed our stay / down time here in "Blue Chair Bay"! We had a slow start, but what a beautiful and relaxing area to quarantine in! You know we enjoyed the patio area (+Pool!!) just sitting, reading and napping. From the minute we walked in the door, with home lit up and snacks & drinks waiting, it has been great.
You are the perfect Host and Hostess! Thank you for being so attentive to us for anything we needed! Hopefully we`ll be able to continue our winter getaways back here in "Blue Chair Bay"! Until then, Best Wishes to you both in 2022 and keep up the good work!
Your Illinois (Raymond) Farmer Friends,
Kevin + Berrie Wood
Illinois
Best rental house get in Cape Coral! Thanks to our hosts/owners we had a wonderful time.
Great location + great view of canal and sunset. What a nice quiet area.
Alan + Mary Long
Buffalo N.Y.
Hallo liebe Ira,
Vielen Dank für die Unterstützung und das Du uns diesen super Aufenthalt ermöglicht hast. Wir sind glaube ich echte "Cape Coral Fans" geworden.
Uns hat es an nichts gefehlt, das Haus war einfach Spitze. Wir haben einen guten Eindruck bekommen und können jetzt verstehen, was das Leben hier so lebenswert macht.
Vielen Dank.
Carsten, Esther & Theo
Harald & Ira,
It has been a joy to spend the month at Villa T-Bird. The house is absolutely beautiful and well maintained. We were told by several people walking by that the landscaping catches their eye.
We couldn`t ask for better hosts, as you went above and beyond to accommodate us. We always enjoy spending time with you and we`re looking forward to coming back to the neighborhood next year.
You`re the best!
Mike and Cherie Nasto
Harald + Ira,
We had another great year in the Sunny South in your beautiful home. It was great to see and spend some time with you guys.
Thanky for all you do – See you next year!
P.S – Take care of Sweet Gretchen!
Roger + Cathy
Harald + Ira,
Thank you for our wonderful stay at Blue Chair Bay!
The pool was always the perfect temperature & it was so much watching the boats, ducks + people on the canal. We especially enjoyed the huge and luxurious king-size bed!
I spent a lot of time in the "reading room". Wonderful! Your appliances are always top match and we appreciate that.
Thanks, Ira for your shopping an restaurant tips. We look forward to next year at Villa T-Bird.
Thanks for everything!
Faye, Jim + Allison Bonini
Liebe Ira, lieber Harald,
vielen lieben Dank für alles und die tolle und erholsame Zeit, die wir hier verbringen durften.
Auch dieses Mal haben wir wieder etwas Neues entdeckt und freuen uns schon auf ein weiteres Mal.
Liebe Grüße
Jörn & Christian
Herzlichen Dank für die tolle Gastfreundschaft. Wir haben zwei wunderschöne Wochen in der Villa T-Bird in Cape Coral geniessen dürfen.
Mit vielen schönen Erinnerungen reisen wir zurück in die Schweiz.
Familie Kumli
Fantastic hosts! Thank you Ira & Harald. Your guest home was our "Paradise" for 2.5 weeks. Love the home & Decor. Top hit was the daily fun in the pool and we got plenty of use out of the pool table.
Other favorite activies:
Banana Bay Boat Sunset Dolphin Cruise
Paradise Parasailing
Wind & Water Sports jetski rental
Favorite Eats:
Rumbay Rum Runners
Fords Garage
The Sandbar & Grille (Ft. Myers beach)
Millers Ale House (Great Sports Bar & Food)
The Satty Crab Bar & Grill (Ft. Myers beach)
Also Lynn Hall Pier is a great place to see a gorgeous sunset!
Tampurages Family (Kim, Ethan, Mike)
Dakota
Liebe Ira, lieber Harald,
vielen Dank für Eure Gastfreundlichkeit. Wir haben uns in der Villa T-Bird sehr wohl gefühlt. Der Ausflug mit Capt.- John und den Delfinen war wunderschön, paradiesische Strände und traumhafte Momente. Auch die Empfehlungen der Bar's und Restaurant's: Bahama Breeze & The Boathhouse Tiki Bar (tolle Lage) waren top, super Cocktails und leckeres Essen. Für Seafoodfan's können wir auch Lobster Lady empfehlen.
Bis ganz bald!
Knut & Kathrin mit Kids Helena & Alexander
My stay here was wonderful. It was just myself. My granddaughter came for a visit a couple times. We have fond memories together by the pool and playing monopoly! I've stayed in several different placeses here in the Cape, this for me is top 5! Thank you very much!
Lawry Jian
Totally enjoyed this wonderful home with its tasteful decor and furnishings inside and out!
Perfect location, so centralized! It's almost like 15 minutes to here or there! Everywhere.
The Edison Ford Museum was great, very informative and reminds one just how much of a genius Edison was.
The Twisted Lobster looks like a hole in the wall to drive by. BUT inside they serve any kind of seafood you want and all delicious!
Life is short, glad we spent part of it here!
The Bradfords
Tennessee
Thanks for so much love in every detail of this amazing house!
This is the perfect place to relax, swimming in the wonderful pool, watching the stunning sunsets…
we love everything here!
Especially the hosts! 🙂 <3 Danke Ira & Harald!
Niki & Tilman
Ira + Harald – thanks again for a wonderful two month stay in Villa T-Bird! Home & pool were perfect + of course we love Cape Coral! This year – a special thanks for getting everything in order after the hurricane. See you next year!
Alleson